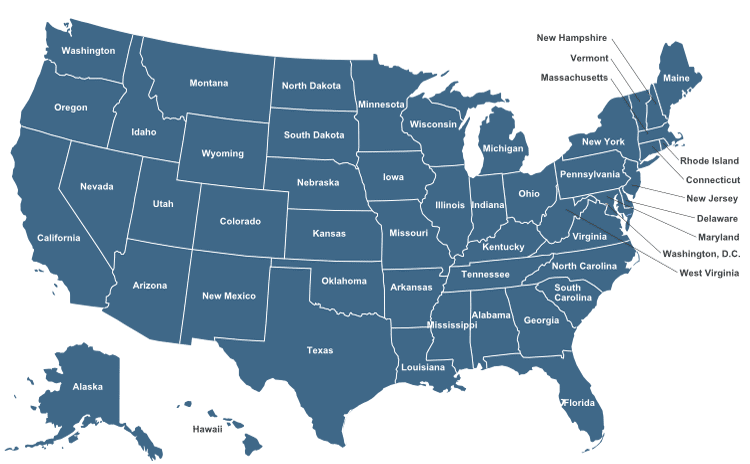 Overall Specs
Foreclosures:

375,362

Short Sales:

42,450

Auctions:

208,506

Brokers Listings:

71,798
Latest Foreclosure Listings
Search Home Foreclosures By State
Foreclosure Listings Service
Foreclosurelistings.com can be a valuable resource for potential buyers and people who invest in foreclosure properties. The website lists bank owned homes and government foreclosures for sale at discount prices as well as distressed foreclosure properties, pre-foreclosure properties, REO foreclosures and foreclosure auctions. Each home foreclosure is listed by state, county, and city, which simplifies the search for potential homebuyers and investors.
Each home foreclosure listing is accompanied with photos of the property and a list of details about the property, including price and location. Real estate foreclosures on foreclosurelistings.com are updated regularly and are placed into one of the four main categories of our foreclosure listing services database: foreclosures, pre-foreclosures, auctions and brokers listings. They are placed in these categories for convenience purposes and top foreclosure rates are also listed by state and city. Foreclosurelistings.com is an easy to use site; with a simple click of a mouse you can find foreclosures under $10,000.
Foreclosurelistings.com provides a vast database of foreclosed homes located throughout the country and much effort is put into researching a home before it is listed. The listings are easy to understand for those with little or no real estate experience to those with a plethora of knowledge in the real estate industry. The website also provides tips and valuable up-to-date information on buying foreclosed homes and the real estate industry in general. Potential buyers who become members of foreclosurelistings.com are eligible for several benefits, including a 24-hour customer service.
ForeclosureListings.com User Reviews
Overall Rating
If you're curious about or customers' opinions read below the 5 testimonials about our foreclosure listings service:
I joined Foreclosurelistings.com a few years ago and, so far, I have been satisfied with the service the site has to offer. My husband and I were looking for an apartment to rent in a nearby city and we found a great condo in just a few months. The site is quite well organized overall but the Learning Center does need some work.
Anna J. Lockard
gave
Foreclosure Listings
a star rating.
I became a member of this site after my house went into foreclosure in 2010. I went to site after site, trying to find the perfect foreclosure deal. Tired and feeling hopeless, I finally decided to join this site after it was recommended to me by a friend. I have not been disappointed and found a home for a great price in only one month!
Amberly P. Mullins
gave
Foreclosure Listings
a star rating.
Foreclosurelistings.com is not the best foreclosure listings site I've seen but it does have its strong points. The site makes it easy for anyone to find a home in their area with its maps of every state in the country. Full contact details are also usually included in each listing. The only problem I've had with Foreclosurelistings.com were its employees' slow responses to some questions I emailed to the company.
William B. Ikard
gave
Foreclosure Listings
a star rating.
A few months ago, I was having a hard time paying the monthly rent on an apartment I was living in after I had lost my job. Since I couldn't pay my rent, I was evicted by my landlord and had to find a new home. Foreclosures were one of the options I considered and I browsed several foreclosure listings websites before I decided to try this one. So far, Foreclosurelistings.com has not failed me! I have found several great deals since I joined this site!
Abel L. Tabb
gave
Foreclosure Listings
a star rating.
A few years ago, I found a foreclosed home through Foreclosurelistings.com and now help friends to find new places to live through this site. This site is definitely one of the best foreclosure listings websites out there with its extensive database and reliable contact information. Although the monthly membership fee is a bit high, the price is worth it.
Joann H. Brannon
gave
Foreclosure Listings
a star rating.