Oklahoma
Foreclosure Listings
Scroll down to find Oklahoma foreclosure listings of foreclosure homes for sale. Our Oklahoma homes for sale database will also include listings of bank owned homes, short sales, sheriff sales and pre-foreclosures. All our Oklahoma foreclosure listings are pre-screened for accuracy by our team of professionals on a daily basis. All of our foreclosed properties for sale will also include the contact information, number of bedrooms and baths, square footage and price.
Top 10 Cities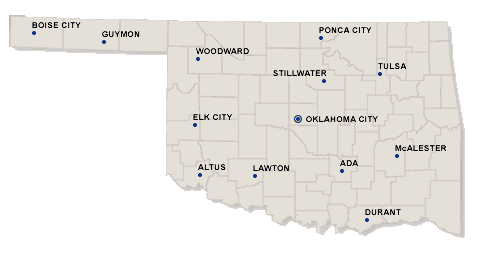 Latest Foreclosures in Oklahoma
Oklahoma top locations
Search through the best listings of foreclosures in Oklahoma. We provide foreclosed homes and auctions in the major Oklahoma cities. Choose a city and find an excellent deal for you!
Or search more locations in Oklahoma
Oklahoma Latest Resources
Oklahoma got its nickname, the Sooner State, because, in 1889, Indian Territory opened up to settlers. The Land Run ...
Tulsa is the second largest city in all of Oklahoma. It is also the 47th largest in America having ...
---